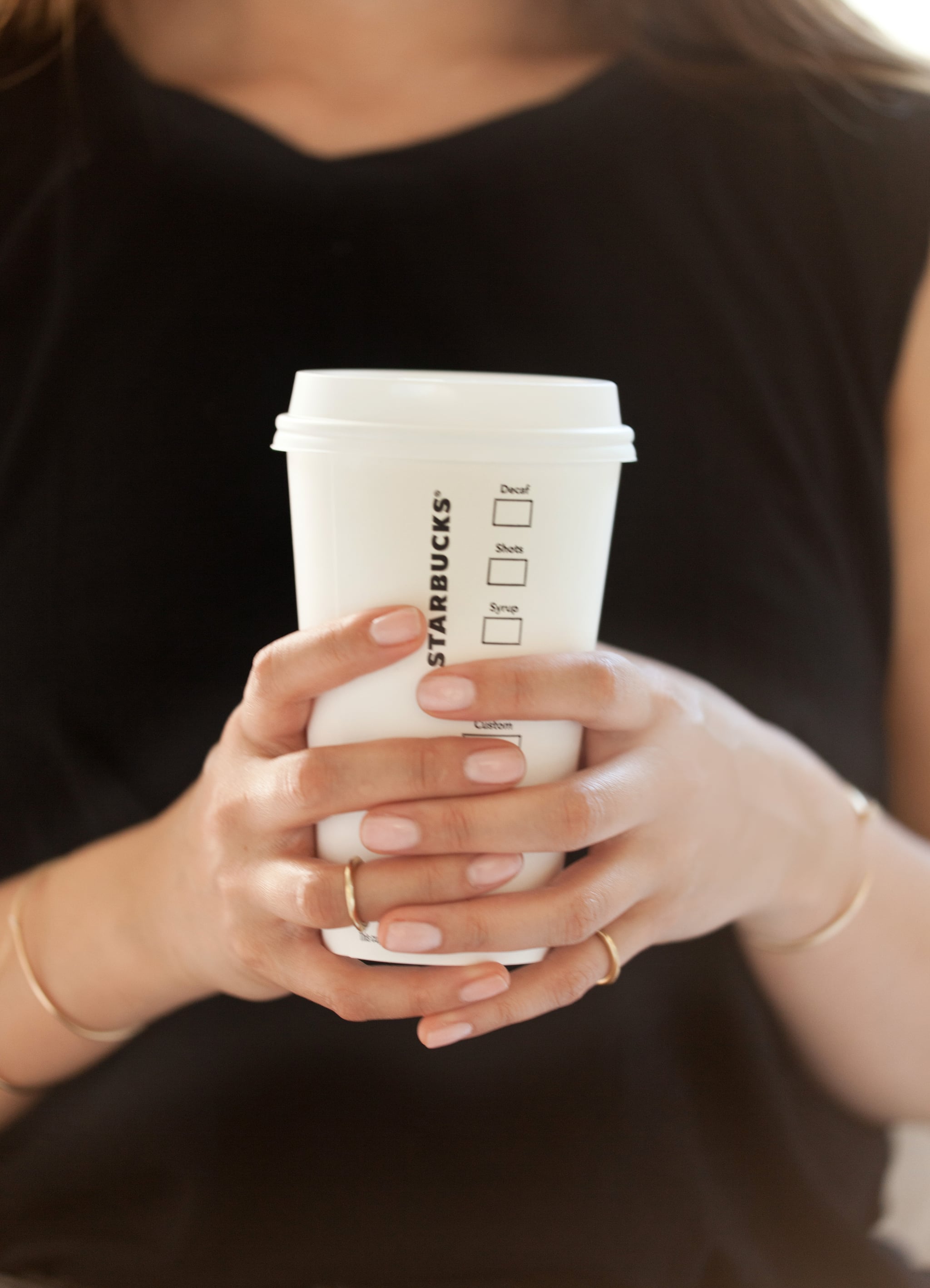 When cool breezes blow, you've probably got one thing on the brain: a Starbucks Pumpkin Spice Latte. Before heading into your local Starbucks to wrap your hands around a warm cup of spiced goodness, here are some ways you can order to make it a little healthier.
A 16-ounce Grande made with two-percent milk and topped with whipped cream will run you 390 calories, which is fine if that's what you want! But there are some ways to save calories on that standard order:
Order a Short PSL instead of a Grande: saves 180 calories
Order a Tall PSL instead of a Grande: saves 80 calories
Order a Grande with almond milk: saves 80 calories
Order a Grande, skip the whipped cream: saves 70 calories
Order a Grande with nonfat milk: saves 50 calories
Order a Grande with coconut milk: saves 40 calories
You can also cut down on calories and sugar by ordering fewer pumps of pumpkin syrup. One pump of pumpkin spice syrup adds around 30 calories and 7.5 grams of sugar; a Grande drink has four pumps of pumpkin spice syrup, so the standard order has 120 calories and 30 grams of sugar in syrup alone. If you order half the number of pumps, you'll save 60 calories and 15 grams of sugar.
A quick warning on the PSL: If you're avoiding dairy, skip this holiday offering altogether. The signature pumpkin spice syrup contains condensed skim milk! Good thing you could make a healthier version of your beloved PSL at home. Holidays are saved!
Image Source: POPSUGAR Photography / Mark Popovich