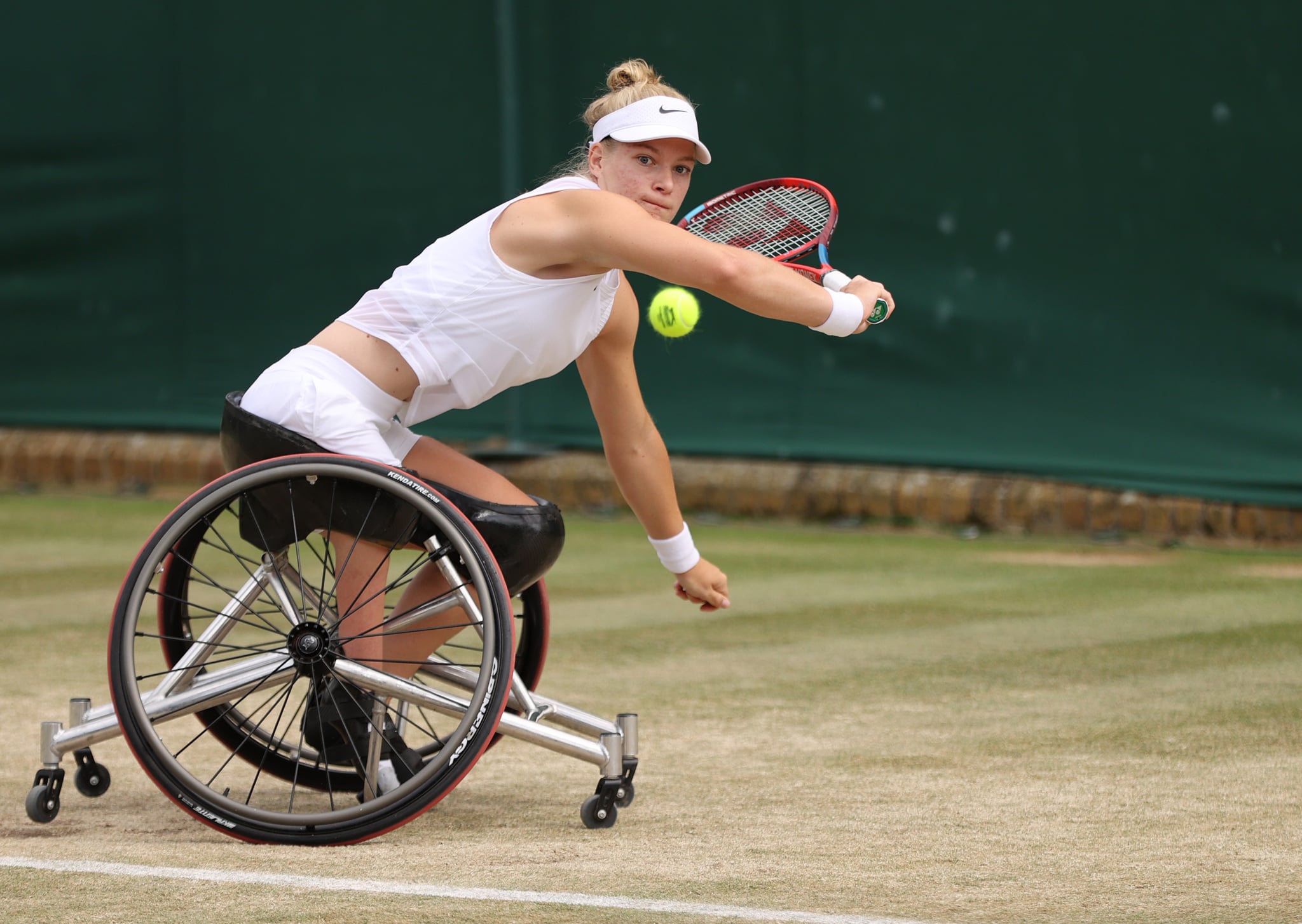 A couple of weeks after the Summer Olympics in Tokyo come to an end, the Paralympic Games begin! From Aug. 24 to Sept. 5, another set of the world's best athletes will compete in a variety of events, and NBC's planned coverage of the Games is more extensive than it's ever been. Before the Paralympics begin, get a complete rundown of how you can tune in to watch these talented athletes compete for gold.
Are the Tokyo Paralympics Streaming?
In Feb. 2021, NBC Universal announced plans for 1,200 hours of coverage of the Tokyo Paralympics, including more than 1,000 hours of streaming across the company's digital platforms, including NBCOlympics.com, the NBC Sports app, and Peacock.
On NBCOlympics.com and the NBC Sports app, viewers can live stream all television coverage, as well as coverage of most sports. Events that will be streaming digitally include archery, badminton, boccia, canoe, cycling, equestrian, goalball, judo, marathon, rowing, shooting, sitting volleyball, soccer 5-a-side, swimming, table tennis, track and field, triathlon, wheelchair basketball, wheelchair rugby, and wheelchair tennis. Additionally, Peacock will stream medal-round matches in several sports, including men's and women's wheelchair basketball, women's sitting volleyball, wheelchair rugby, and marathon races.
Will the Tokyo Paralympics Be Broadcast on TV?
According to NBC Universal, the company's linear TV networks will also be broadcasting the Paralympics throughout the two-week event, much like the Olympics in the weeks before. NBC, NBCSN, and the Olympic Channel will all carry both live and tape-delayed coverage. NBCSN will be live at the opening ceremony on Tuesday, Aug. 24, and at the closing ceremony on Sunday, Sept. 5.
In addition to the ceremonies, NBCSN will air coverage of the Paralympics from 9 p.m. to 9 a.m. ET daily throughout the Games. Extended hours of coverage and extensive replays will be available for viewing on the Olympic Channel, with the full schedule yet to be announced. NBC will also air Paralympics coverage during primetime, with the competitions themselves interspersed with athlete interviews, highlights from the day, packages on athletes' backstories and training, and more.
Paralympic coverage will also prioritize accessibility for its viewing audience. Closed captioning and video description services will be available for all television coverage. While the expanded coverage and viewing options for the Games are long overdue, we're excited to watch these athletes get back in action.
To watch live coverage of premium events such as the Tokyo Paralympics, sign up for Peacock Premium ($4.99/month) today!