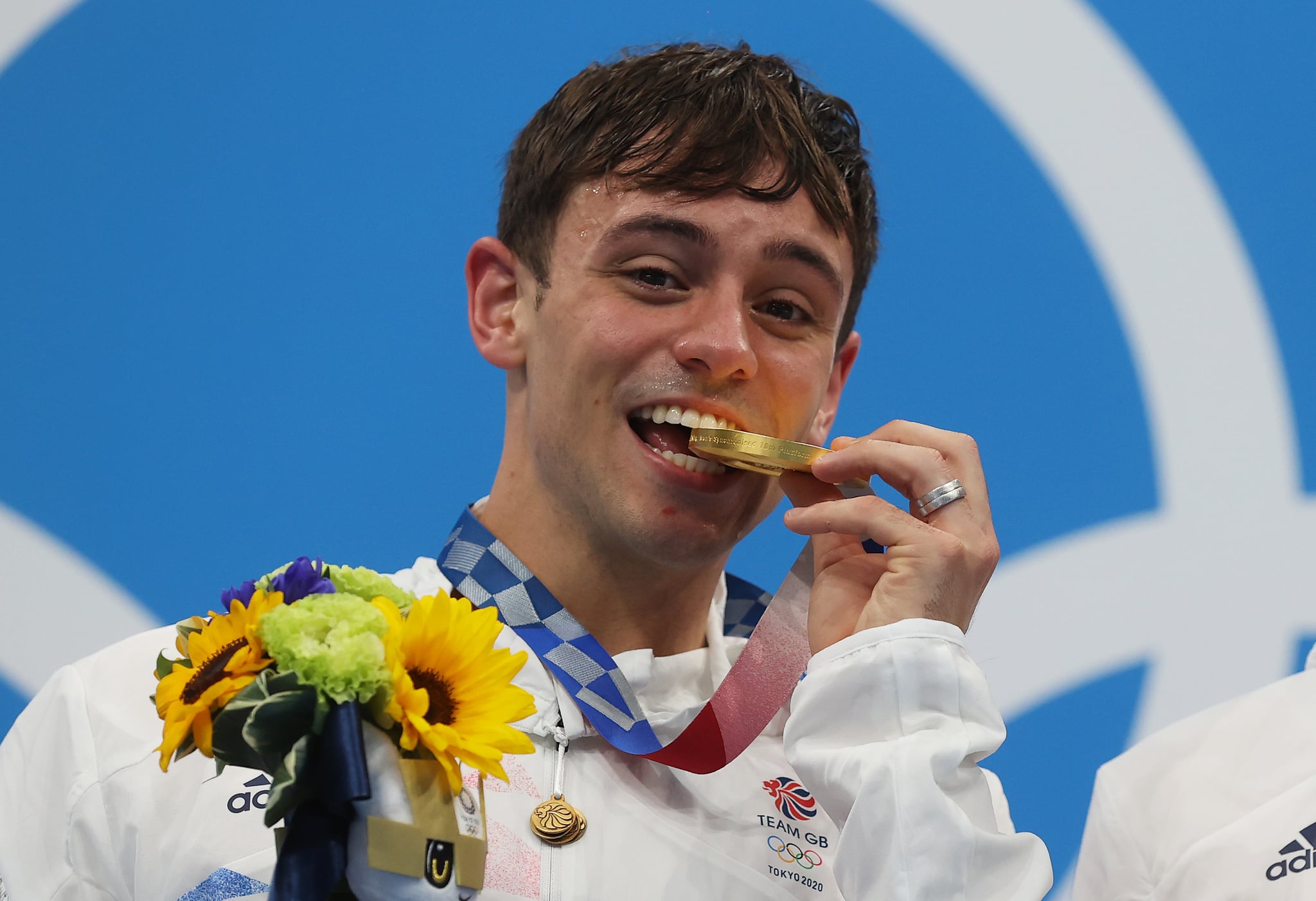 Tom Daley's first Olympic gold medal will be kept safe and sound until he returns home from Tokyo. After Daley and his diving partner, Matty Lee, took home the top prize for their synchronized 10-meter platform diving on July 26, the 27-year-old diver ensured his valuable accolade would have a special home. In fact, Daley created one with his own two hands when he crocheted a cozy little sweater pouch to protect his medal from scratches or dings.
Daley showed off the sweet creation on Instagram on July 27. "Learning to knit and crochet has helped me so much through these Olympics," Daley captioned his video. The diver picked up his knitting and crocheting hobby during the COVID-19 lockdown, and started sharing his creations on social media through the account @madewithlovebytomdaley.
He's incredibly talented and has crocheted sweaters, scarves, hats, figurines, baby booties, and place mats, among other things. He has even auctioned off his designs for charity. Daley's Olympic pouch will likely stay near and dear to him for a long time, as it houses a medal that's been years in the making. With the Union Jack on one side and the Japanese flag on the other, Daley's crocheted fabrication represents an unforgettable achievement and the hobby that helped him get there.