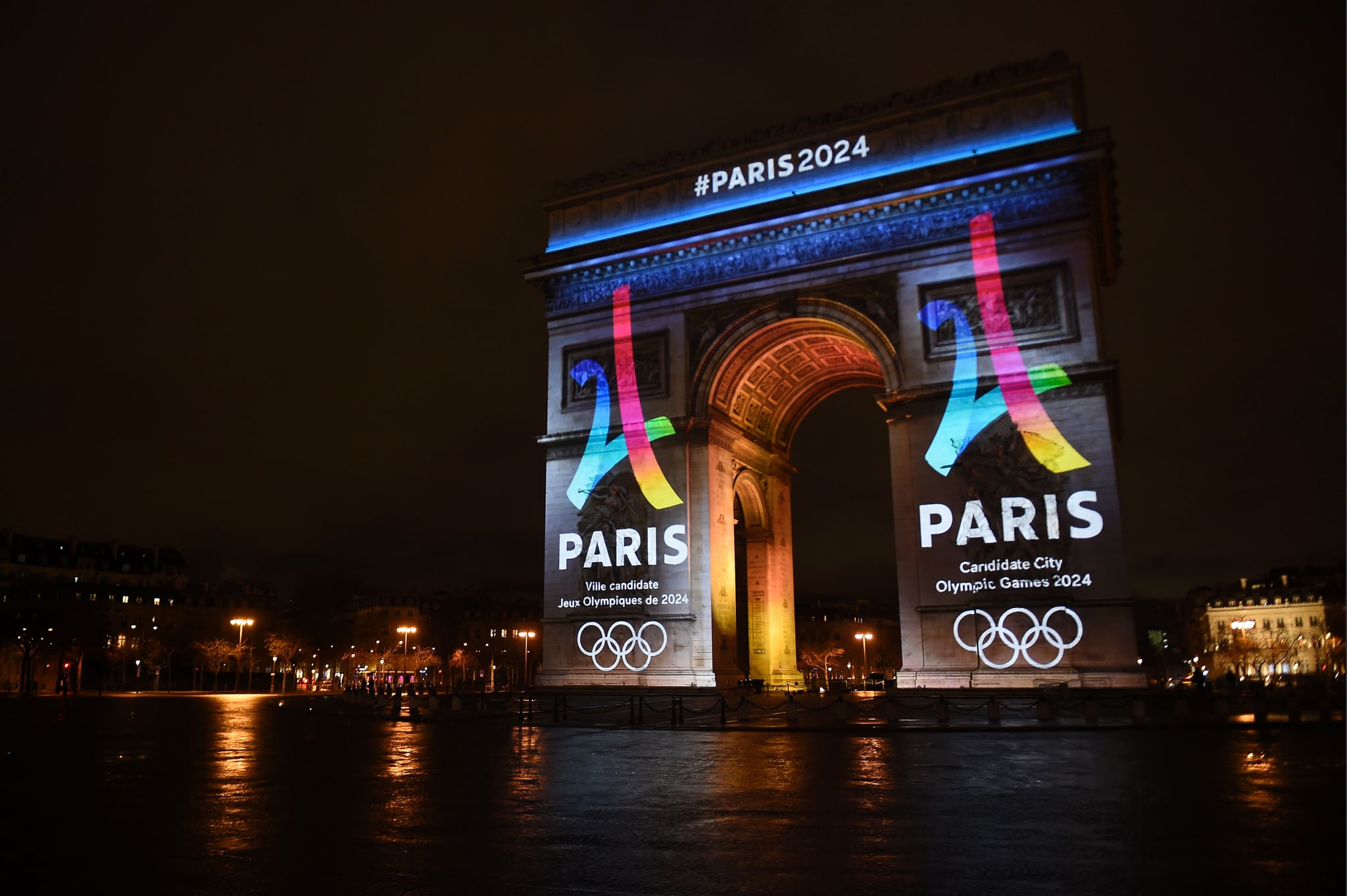 The 2024 Summer Olympics may seem like they're ages away — after all, we still have to get through the upcoming 2022 Winter Olympics in Beijing — but the Games have already been making headlines since France was confirmed as the host nation in 2017. We took the liberty of rounding up everything that's been made available thus far.
Where Are the 2024 Summer Olympics?
Paris, the city of love and France's capital, is set to host the 2024 Summer Olympics. The Games will be primarily held in the official host city; however, some events will take place outside the city limits, in nearby cities such as Versailles. During coverage, expect to see plenty of landmarks deeply rooted in Parisian history like the Seine River, Grand Palais, and Eiffel Tower.
When Will the 2024 Paris Olympics Take Place?
The Paris Games will begin on Friday, July 26, 2024, and conclude on Sunday, Aug. 11, 2024.
Has Paris Ever Hosted the Olympics Before?
Yes! In fact, the 2024 Olympics will mark Paris's third time hosting the Summer Games — an impressive milestone only London has conquered thus far. Additionally, France will be returning as the host nation for the sixth time. France hosted the Summer Games in 1904 and 1924, both of which were set in Paris, and the Winter Games in 1924 (Chamonix), 1968 (Grenoble), and 1992 (Albertville). Suffice to say, France knows a thing or two about hosting the Olympics.
Will There Be Any New Sports at the Paris 2024 Olympics?
In addition to the usual summer sports like gymnastics and swimming, breakdancing has been added to the Olympic lineup for the 2024 Summer Olympics. Like skateboarding and surfing, which are making their Olympic debut in Tokyo, breakdancing is expanding the definition of Olympic sports and has become one of the most talked about events in recent memory. Fans will also be happy to see Paris include those newer sports like sport climbing, karate, and yes, skateboarding and surfing, in the 2024 Games, too.
How Can I Get Tickets For the 2024 Paris Olympics?
A ticket service provider has yet to be announced by the IOC or Paris Organizing Committee for the 2024 Summer Olympics — be sure to check the official Paris 2024 Olympics page frequently so you don't miss out on a chance to catch your favorite athletes in action!
How Can I Watch the 2024 Paris Olympics?
Per usual, the 2024 Paris Games will be available for viewing on NBC and its affiliated platforms for those located in the United States. This is part of the exclusive contract the IOC granted NBC in 2014, which states that the network has exclusive broadcasting rights to both the Summer and Winter Olympics through 2032.