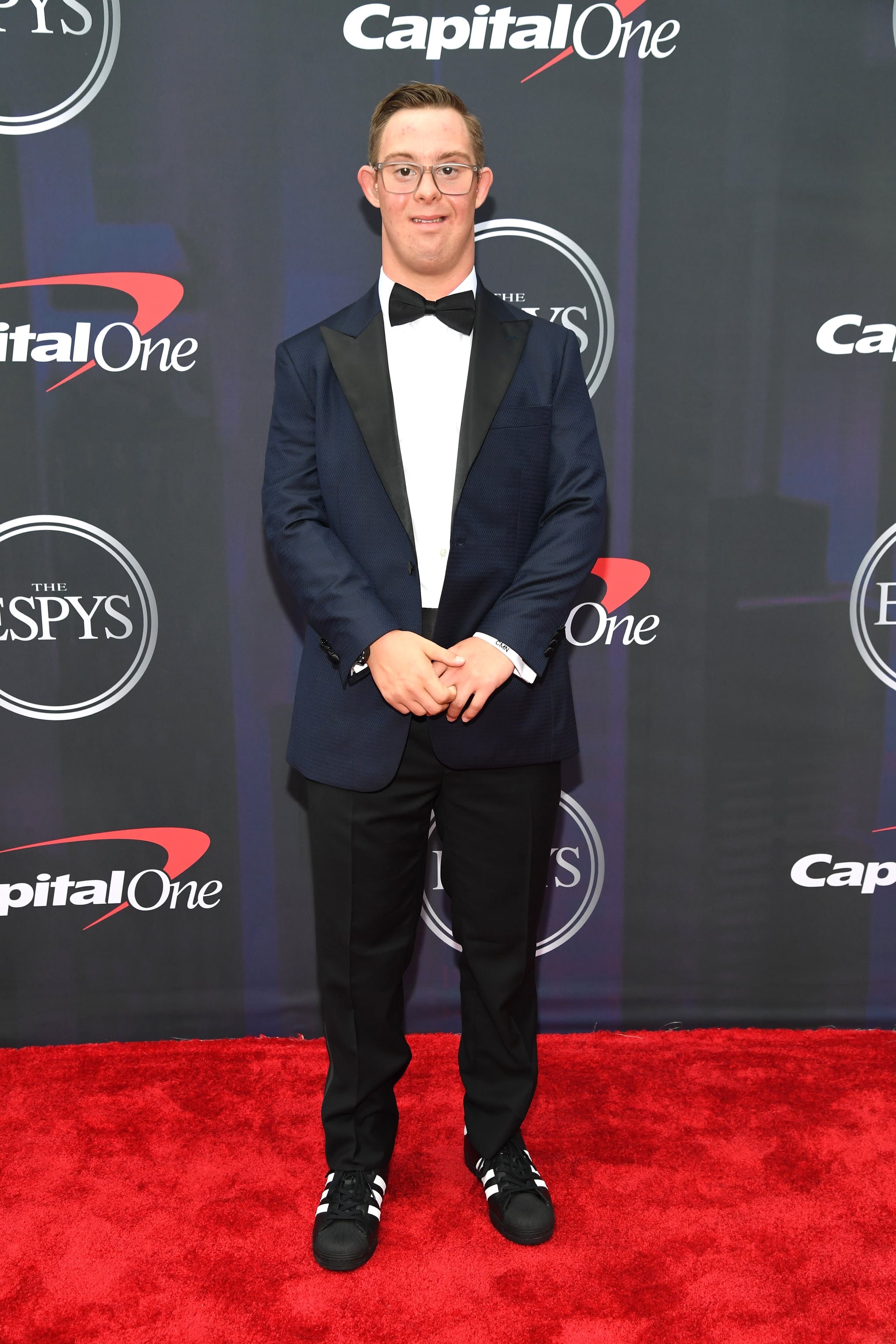 Special Olympics Florida athlete Chris Nikic set a record last November as the first person with Down syndrome to finish an Ironman race, which includes swimming 2.4 miles, biking 112 miles, and running a full 26.2-mile marathon. To complete an Ironman, you must finish in 17 hours, and Nikic completed the race in 16 hours, 46 minutes, and nine seconds.
On July 10, Nikic was honored with the Jimmy V Award for Perseverance at the 2021 ESPYs. The Jimmy V award was instituted in 2007 and named after famed North Carolina State University basketball coach Jim Valvano. At the 1993 ESPYs, Valvano won the Arthur Ashe Courage Award and gave a now-iconic acceptance speech with only months left to live after being diagnosed with glandular cancer. In his speech, Valvano encouraged people "don't give up, don't ever give up."
Nikic embodied that spirit during the 2021 ESPYs where his Ironman training was documented in a compelling video package. His dad said Nikic's coach initially didn't want to create an Ironman training program for Nikic since he believed the ocean swim would be too dangerous. However, Nikic persisted, and said his motto and training plan was to "get one percent better every day."
Nikic's dad said the one-percent plan made training more achievable and created a way for them to track progress. When it came time for the race, Nikic faced some setbacks: he crashed his bike going downhill and was pacing behind the 17-hour goal. By mile 10 of the marathon, it was dark, and the athlete was struggling. However, after being encouraged by his coach and guide Dan Grieb as well as his family, Nikic kept going.
"I don't do excuses, and I don't quit."
"At first I wanted to stop, instead I kept pushing through. I knew my dream was coming," he said in the video package.
During his acceptance speech at the ESPYs, Nikic reiterated that his one-percent rule got him through training. "I want to honor God by being the best I can be to give hope to others," he said. "It's easy to make excuses and quit. I don't do excuses, and I don't quit."
Watch his full acceptance speech below.
"It's easy to make excuses and quit. I don't do excuses. I don't quit."@ChrisNikic's speech after receiving the Jimmy V Award for Perseverance was everything 👏 pic.twitter.com/2FId61blH0

— ESPN (@espn) July 11, 2021