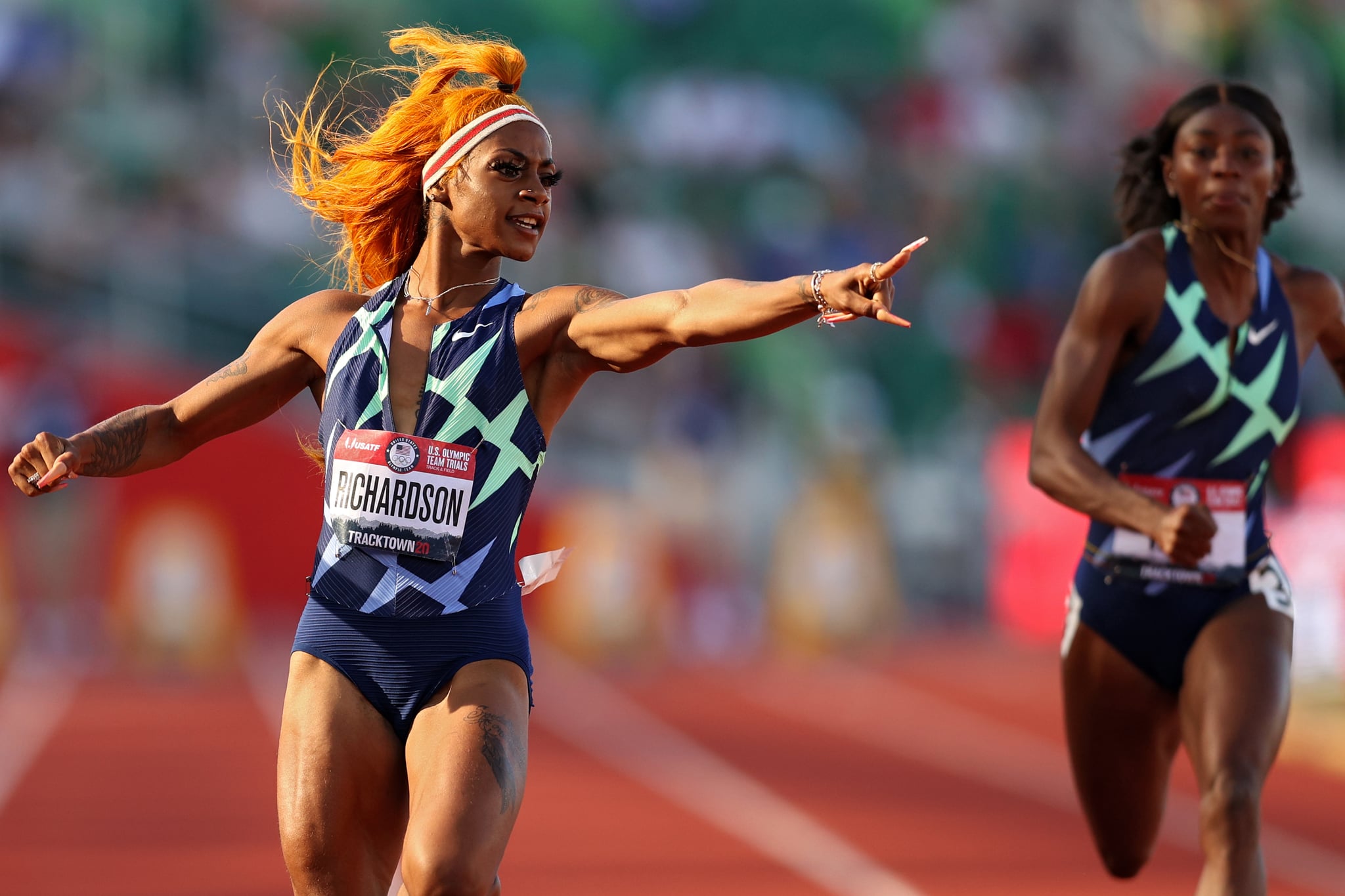 After testing positive for marijuana at the Olympic Trials last month and losing her spot in the women's 100 meters, Sha'Carri Richardson has been left off the US 4×100 relay team and will officially miss Tokyo.
Richardson has been suspended for a month after ingesting marijuana (which she said she used to cope after the death of her biological mother), ruling her out of the 100-meter dash she won so brilliantly at the Olympic Trials. The relay was still considered an option for her because it takes place later in the Games, after Richardson's suspension would have ended. Track officials can choose at least two runners for the relay team, regardless of their Trials performance, which gave Richardson a narrow window to Tokyo.
However, relay squad members had already been chosen and notified before Richardson's positive test came out, the New York Times reported. After her suspension, the next six finishers in the 100-meter race also made the team, as the coaches thought it would be unfair to take a slot away from one of those runners.
USA Track and Field released a statement reaffirming its support of Richardson and a re-evaluation of the current THC regulations, while noting, "All USATF athletes are equally aware of and must adhere to the current anti-doping code, and our credibility as the National Governing Body would be lost if rules were only enforced under certain circumstances. So while our heartfelt understanding lies with Sha'Carri, we must also maintain fairness for all of the athletes who attempted to realize their dreams by securing a place on the U.S. Olympic Track & Field Team."
According to NYT, Richardson's agent said the sprinter did not petition to be on the relay team, and is now focused on competitions after the Olympics.